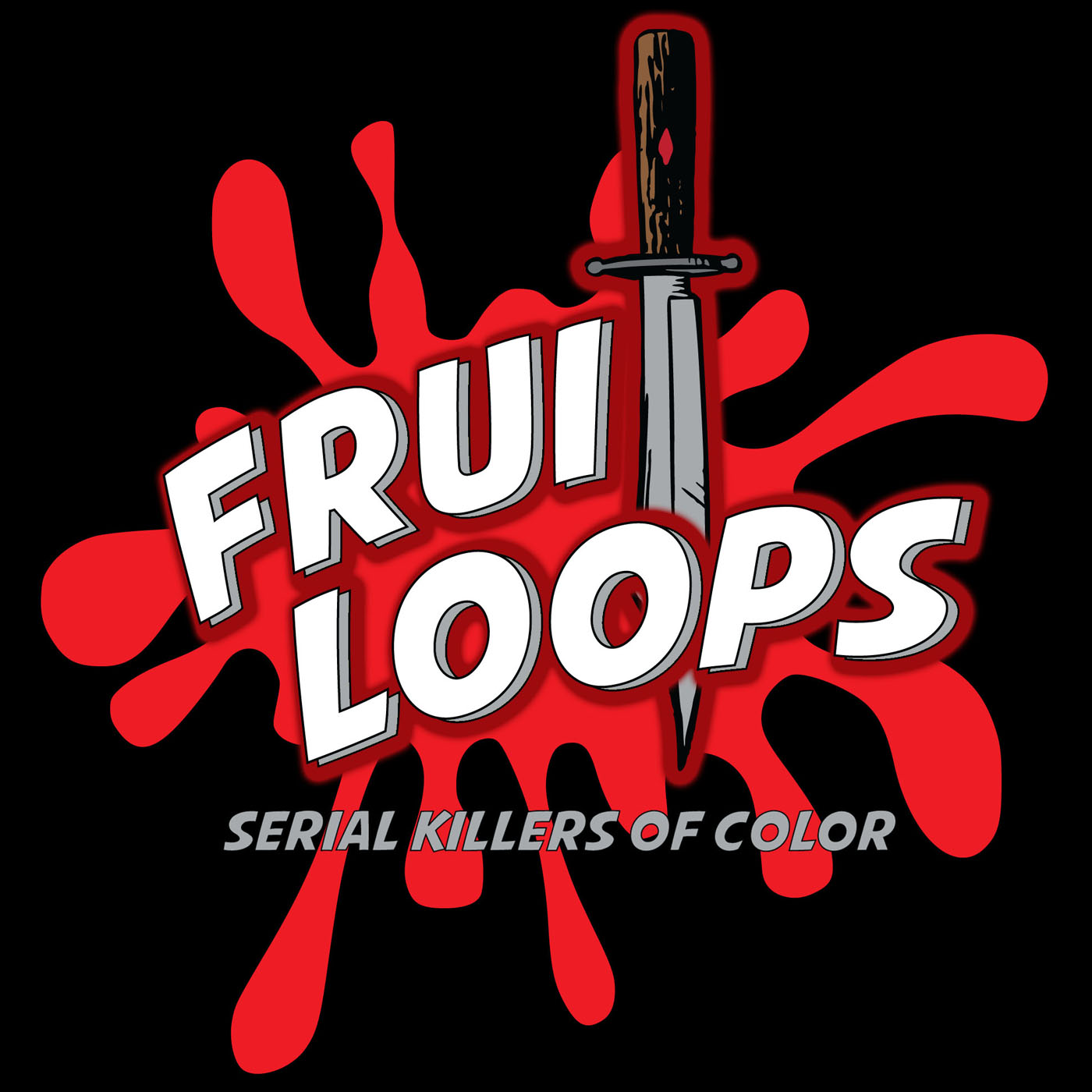 On Fruitloops Episode 11 Beth and Wendy discuss the life, crimes and victims of Timonthy WIlson Spencer, AKA The Southside Strangler. This case is notable as the first case in the US where DNA was used to convict a serial killer. Timothy Wilson Spencer was convicted of raping and strangling four women over 11 weeks in 1987. There was very little circumstantial evidence and Spencer did not confess. Then DNA tests linked semen from the crime scenes with Spencer's blood. Most of Spencer's victims were killed while he was living at a Richmond halfway house after being released from a state prison, where he had served three years of a 10-year sentence for burglary. The slayings took place on weekends when Mr. Spencer was signed out of the halfway house.
STATS
Victims: 5 murder victims and 9 rape victims
Span of Crimes 1984, 1987 to 1988
Venue:  Arlington and Richmond VA.
AKA's:  Southside Strangler, Southside Slayer and Southside Rapist
Method:  stalking, laying in waiting and strangulation
NEW! Support the Show! If you'd like to support the show you can make a donation on the cash app https://cash.app/ where our Cash tag is fruitloopspod or cash.me/$fruitloopspod.  There is no minimum or monthly commitment!  Your donation will help us pay for things like our web hosting and help keep the lights on so we can bring you more show.
Footnotes:
Wikipedia Article:
https://en.wikipedia.org/wiki/Timothy_Wilson_Spencer
Murderpedia Article:
http://murderpedia.org/male.S/s1/spencer-timothy-wilson.htm
Court Doc:
https://law.justia.com/cases/federal/appellate-courts/F3/5/758/626409/
Magazine Article:
https://www.arlingtonmagazine.com/the-arlington-serial-killer-who-changed-history/
Timothy Wilson Spencer documentary https://youtu.be/yIRU-NFUmwk
Forensic Files - Season 1, Ep 6: Southside Strangler
https://www.youtube.com/watch?v=v2Or3MsCdbg
NPR Article: On The Scale Of Evil, Where Do Murderers Rate?
https://www.npr.org/templates/story/story.php?storyId=129175964
Dr. Stone video https://bigthink.com/videos/inside-the-mind-of-a-serial-killer
Podcast: Southern Nightmare: the hunt for the Southside strangler https://www.tulsaworld.com/good-friday-shootings-in-tulsa/collection_ae83ec02-66a7-11e3-89b9-001a4bcf6878.html
Style Weekly Article https://www.styleweekly.com/richmond/southern-nightmare/Content?oid=9235363
Other info
News:  Mollie Tibbetts article from the Washington Post   "Mollie Tibbetts's father decries vitriol against Hispanics, saying they're 'Iowans with better food' https://www.washingtonpost.com/nation/2018/08/28/mollie-tibbettss-father-rebukes-anti-hispanic-sentiment-saying-theyre-iowans-with-better-food/?noredirect=on&utm_term=.ac88ab0c816a
Colin Pitchfork https://en.wikipedia.org/wiki/Colin_Pitchfork Book: The Blooding, by Joseph Waubaugh, ITV TV series: Code of a Killer
About DNA http://content.time.com/time/nation/article/0,8599,1905706,00.html
First person convicted through DNA evidence https://www.smithsonianmag.com/smart-news/july-marks-the-25th-anniversary-of-the-first-use-of-dna-evidence-to-convict-a-killer-10509877/
Border Crossings https://www.dhs.gov/sites/default/files/publications/17_0914_estimates-of-border-security.pdf
Crime and Immigration https://www.businessinsider.com/undocumented-aliens-violent-crime-murder-statistics-data-2018-8
Photo Credit: http://murderpedia.org/male.S/s1/spencer-timothy-wilson.htm
Music
Abyss by Alasen: ●https://soundcloud.com/alasen ●https://twitter.com/icemantrap ●https://instagram.com/icemanbass/ ●https://soundcloud.com/therealfrozenguy
Ice Flow, Basement Floor, Blue Scorpion, Lewis and Dekalb & Furious Freak by Kevin MacLeod https://incompetech.com
Licensed under Creative Commons: By Attribution 3.0 License
http://creativecommons.org/licenses/by/3.0/
Connect with us on:
Twitter @FruitLoopsPod
Instagram https://www.instagram.com/fruitloopspod
Facebook https://www.facebook.com/Fruitloopspod and https://www.facebook.com/groups/fruitloopspod